Our engineers have been hard at work the past 5 months, and now I am excited to announce that RingClone fully supports NICE InContact and RingCentral Contact Center. All the RingClone features you are familiar with (such as file storage templates, comprehensive searching, automatic user/date/ext/caller categorization) are now available with your Contact Center data. In addition, RingClone has added several new features that give you more flexibility with searching and reporting on your CC data.
Bring all your Contact Center data into the RingClone framework.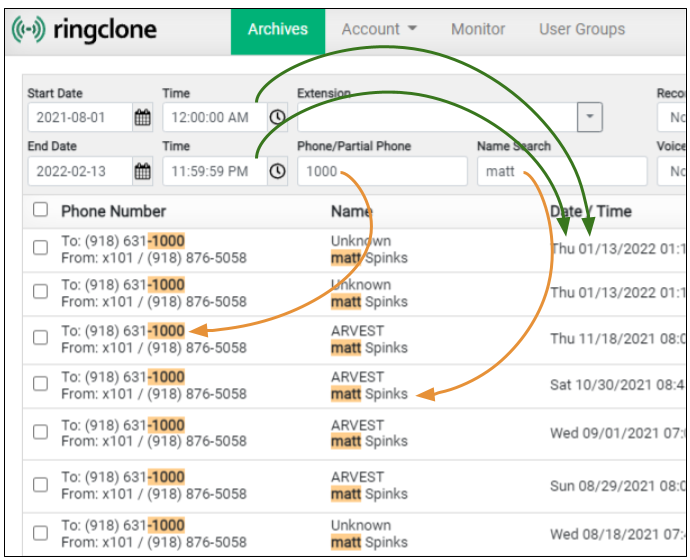 Utilize the World's Leading Search Engine: All data from your RingCentral Contact Center account becomes searchable, instantly. RingClone's powerful search engine allows you to search instantly through millions of Contact Center records based on multiple data points (phone numbers, partial phone numbers, extension numbers, extension names and emails, date ranges, call status, duration ranges, custom data fields, and more).
Custom Data Supported: Automatically add custom data from your Contact Center calls to your RingClone repository. All custom data attributes, such as policy numbers, invoice numbers, case numbers, etc, become quickly searchable and reportable in the RingClone portal.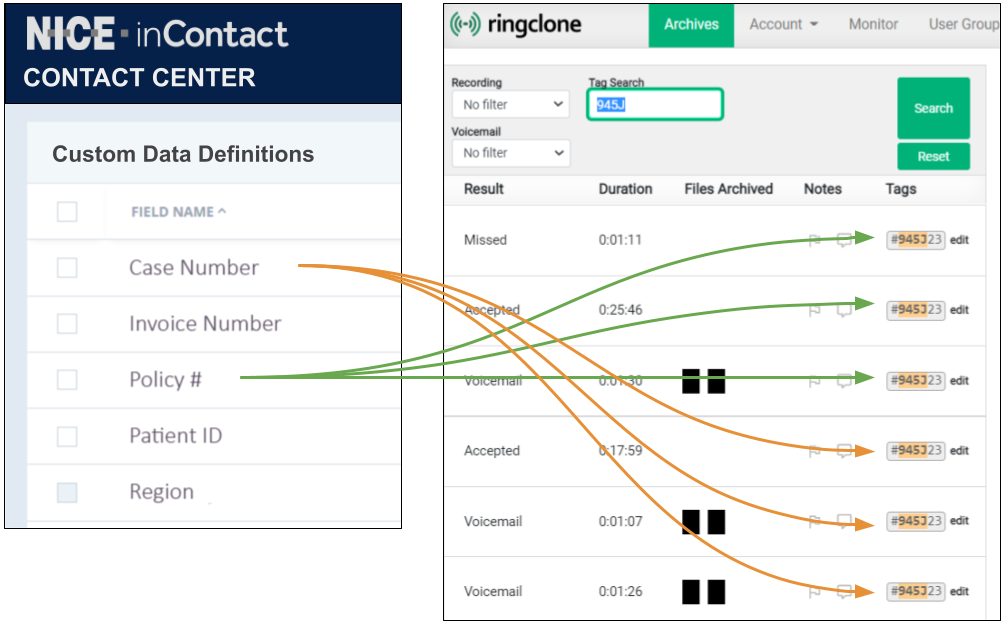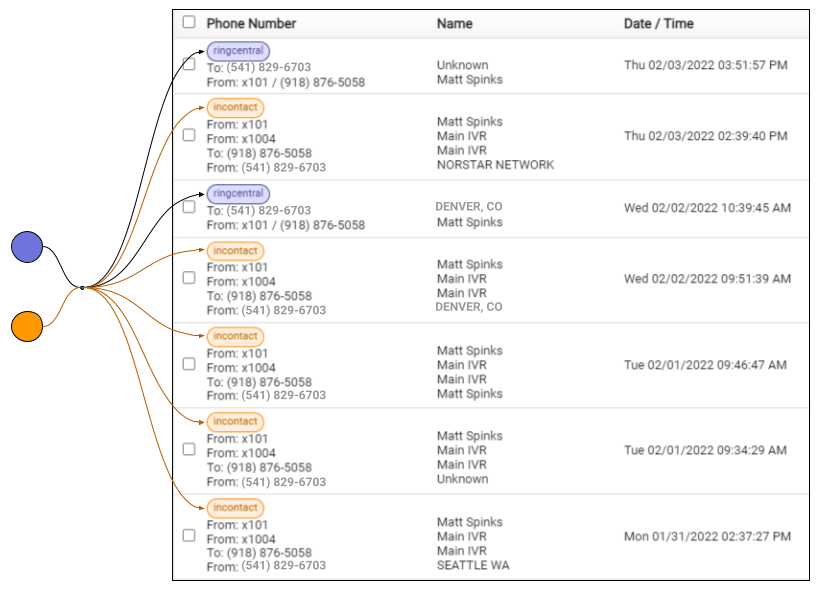 Distinguish InContact Data in a Unified Repo: Automatically add tags and other custom data to all Contact Center calls to easily distinguish your CC data from other sources in a single data repository. Tags are searchable, allowing you to filter Contact Center calls in searches reporting, and downloads.
All the existing RingClone configuration options and features are available for your Contact Center data
All recordings and attachments are pushed to a storage destination of your choosing, using a custom folder template and file naming rule you set up in RingClone
Use RingClone's state-of-the art download processor to download batches of data and recordings based on searches from any combination of data points
RingClone gives you notation capabilities, reporting functions, and data export automation for all your Contact Center data and recordings
Designate scoped access for teams and managers for all CC data with RingClone
Follow our setup guide for quick and easy instructions on setting up RingClone to ingest and transfer data from your NICE InContact or RingCentral Contact Center account. It's quick and easy.