"How do you know that your archiving solution is working, and that it is accurate?"
One of RingClone's greatest features is it's ability to do a real-time, side-by-side comparison of live RingCentral data and RingClone's archived data. If compliance or legal issues are your concern, this gives you a level of confidence that other archiving solutions don't provide. In fact, there are 2 separate ways to verify archives in RingClone, depending on the exact information you are looking for.
1. Call-level Verification Verify all calls for your organization
This one's easy. Just click the "Archive Verification" button, and bingo! You've got a list that shows a real-time comparison of your RingCentral data vs. your archived data. Plain, simple descriptions show you what has been archived and what has not. You can further search through this verification list by date and extension.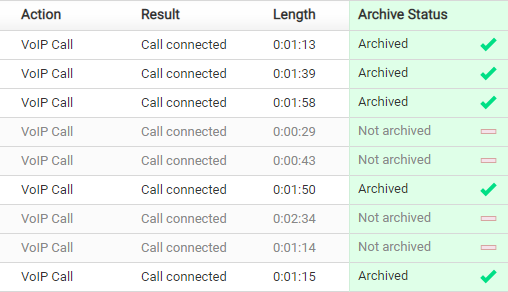 2. File-level Verification Verify individual files for each call
This one gives you a more in-depth view of your archiving activity. You can see individual files that have been archived for each call or message. This includes log files, mp3 files (voice mail, recorded calls), images, and fax documents. A unique, color-coded display allows you to instantly recognize what has been archived for each call.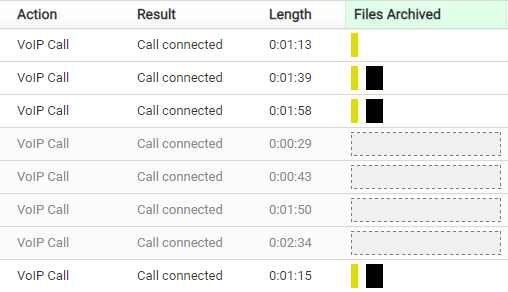 In addition, you can view/listen to these archived files simply by clicking on each item within the RingClone portal. And, to view details of each archived item, simply hover your mouse over each object.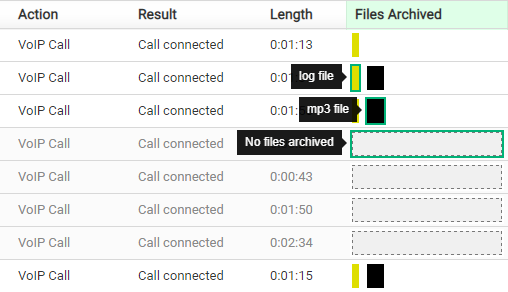 If you care about your organization's compliance or future legal matters, then RingClone is a great tool to have in your toolbox. If you have any questions about RingClone's archive verification, or anything else that RingClone can do for your organization, reach out to us.