RingClone combines quality assurance processing with data archiving and retrieval in an all in one, easy to use system, featuring…
Long term storage
Quick access to calls and messaging content
Powerful, rich data discovery and retrieval
Reporting and data exports
Scoped access
Search Through Your Entire Archive. Instantly.
RingClone's powerful search engine gives you instant access to voice, messaging, text/sms, and team messaging content. Set up custom keyword searches to detect compliance risks and anomalies. Our sophisticated search interface provides rich interaction with your communication data and content.
Use Your Existing Storage
RingClone natively connects to the most common storage providers, allowing you to leverage your existing storage IT resources. Connect instantly to: Microsoft Azure, Amazon S3, DropBox, Google Drive, box.com, OneDrive, or on-premises/SFTP storage
Custom Data Exports and Printable Reports
Fulfill your compliance needs with custom report generation from the archive portal. RingClone tracks every detail of your organization's communication data, and provides rich reporting and data exportation tools.
RingClone + RingCentral: Fully Compliant Business Communication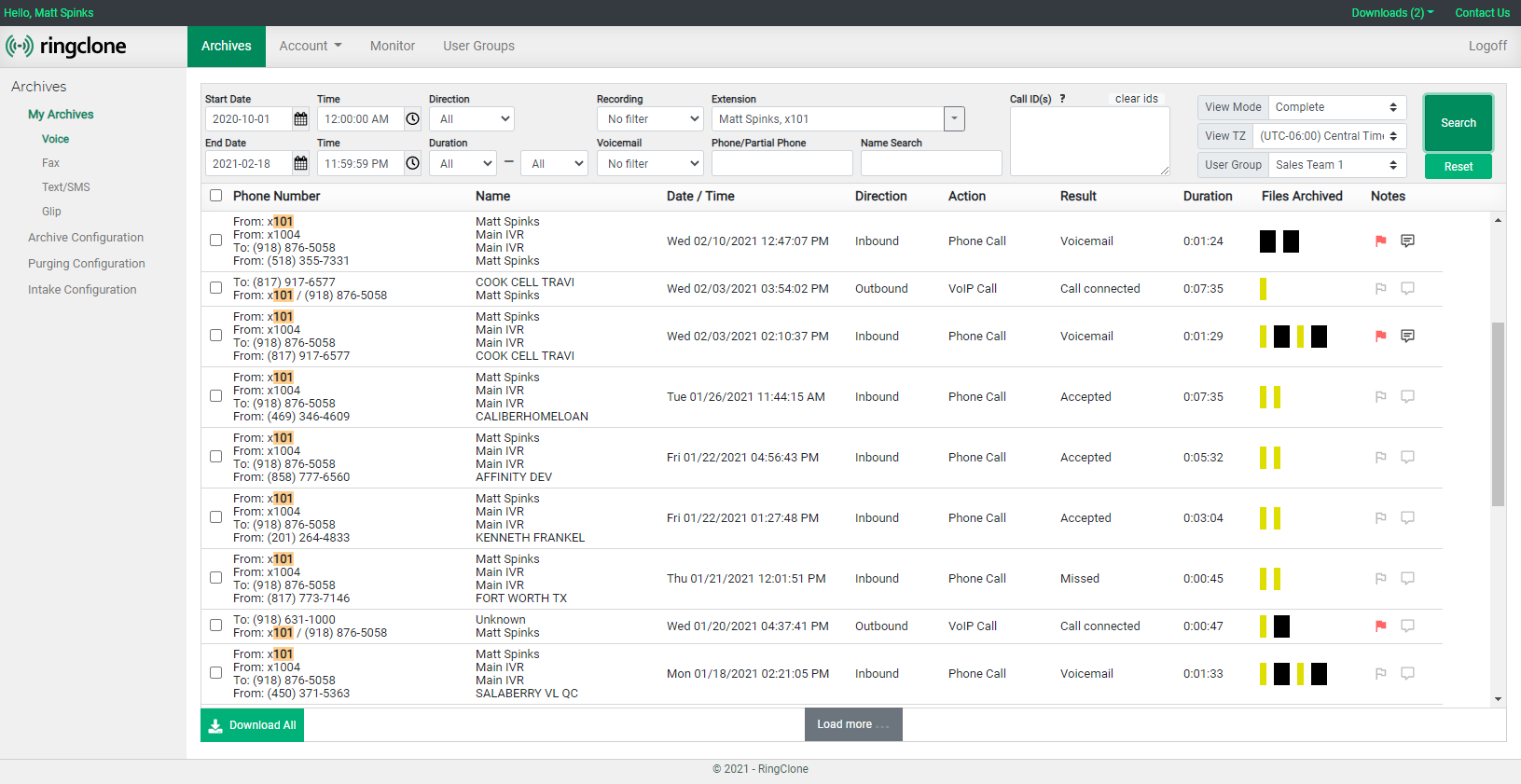 Complete phone call coverage: RingClone's rich set of searching tools are provisioned for call auditing, risk detection, reporting, and batch-downloading. Built-in case management tools provide long term tracking of calls, users, and customers.
Content Management: Leverage RingClone's one-of-a-kind content configuration tool to easily categorize data at runtime. At reporting time, utilize RingClone's configuration portals to deliver customized content in statistical format, printable format, or raw format.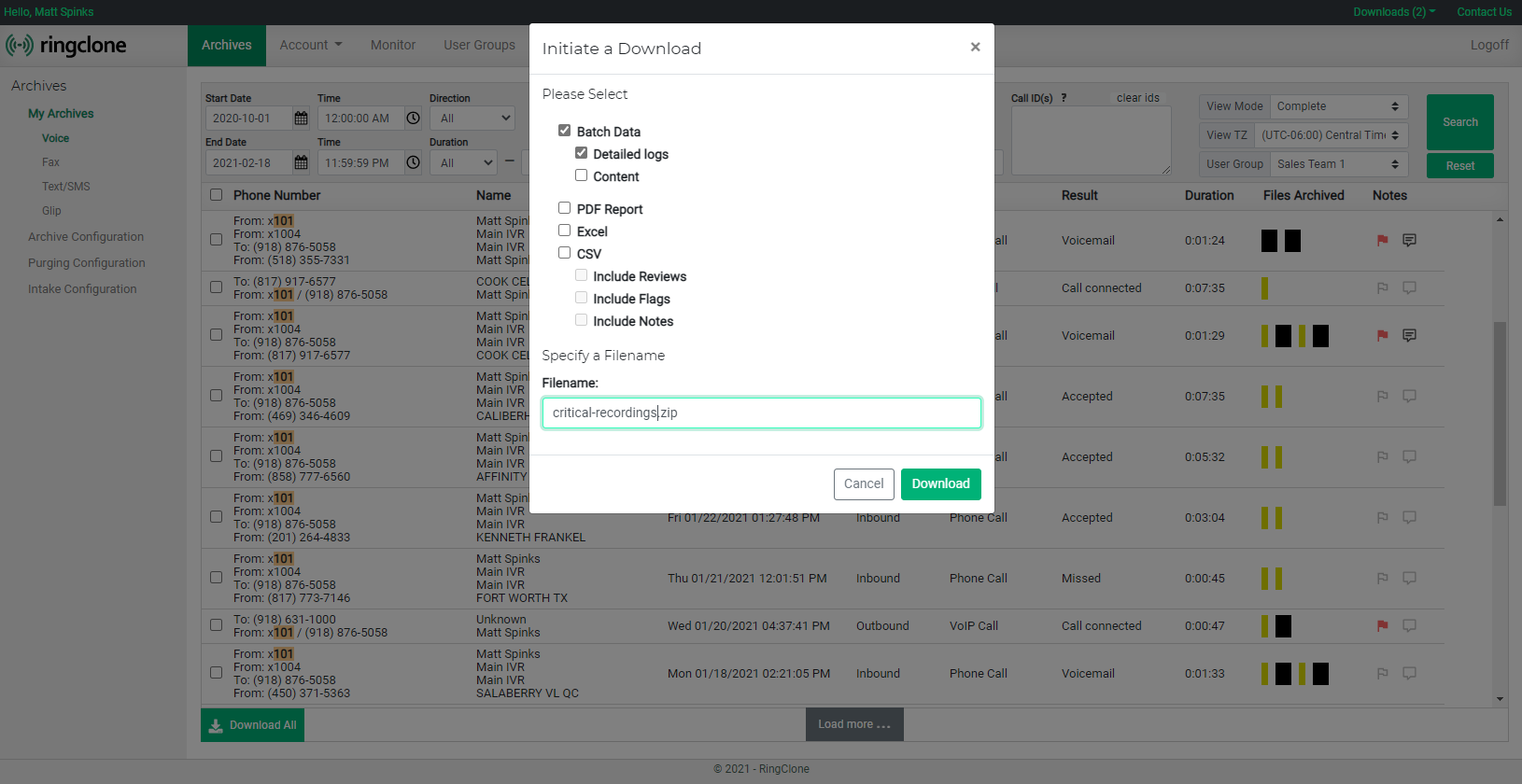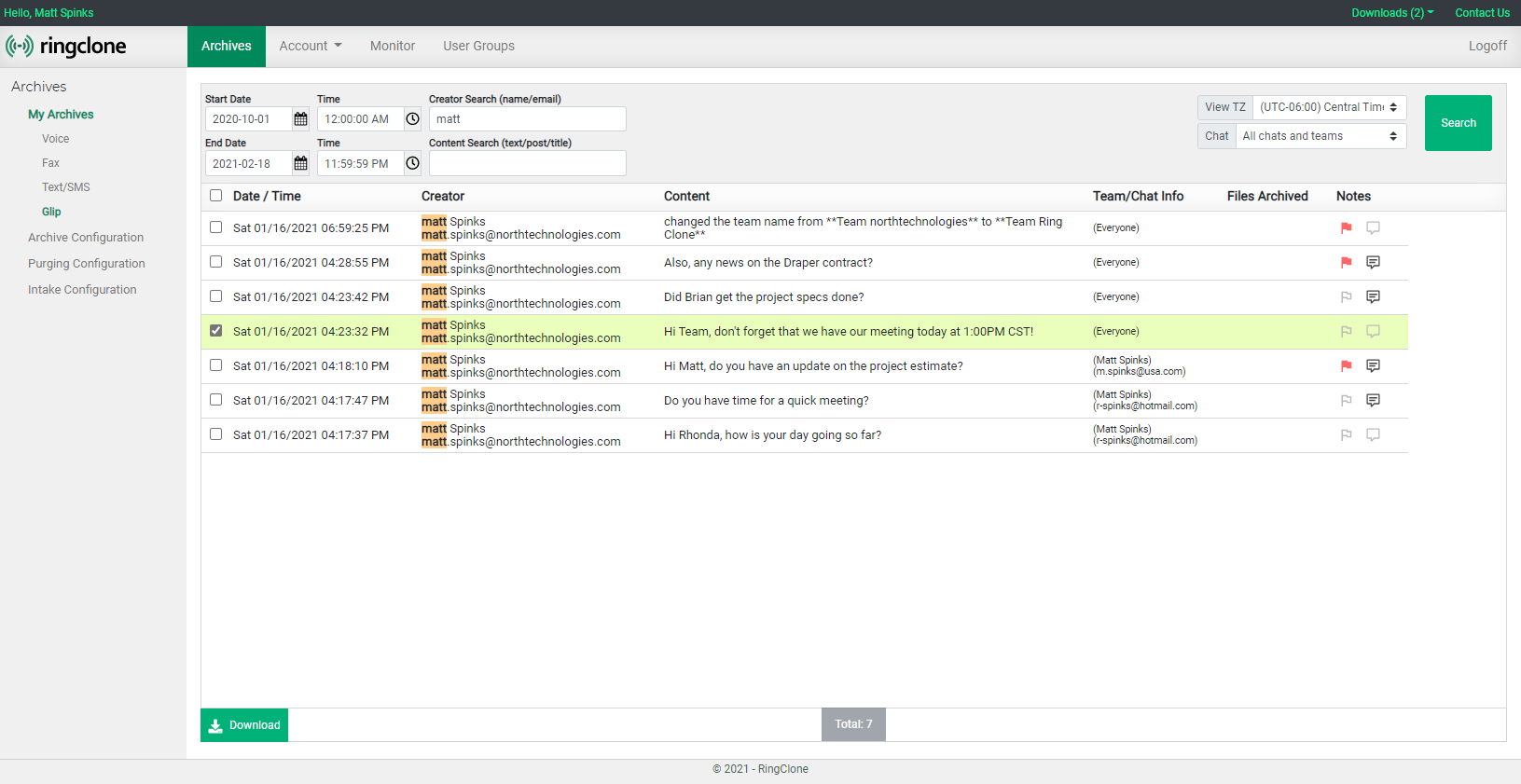 Glip, Team Messaging, and SMS Compliance: Maintain FINRA, SEC, FCA and other legal communication and retention compliance. RingClone is seamlessly integrated with RingCentral's Glip, Chat, and SMS products, providing a central repository to manage communication data fulfill compliance requirements and audits.