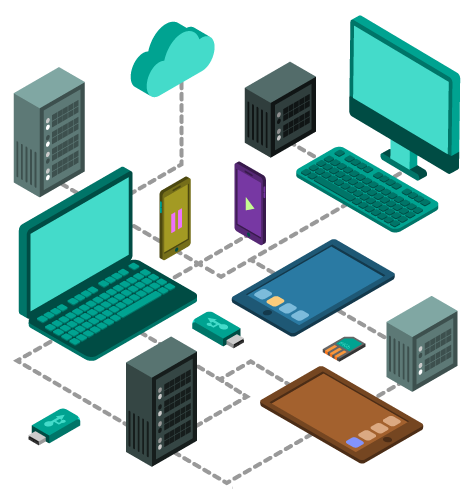 Fully Customizable
You determine how calls are categorized and routed. Set up custom, dynamic sub-folders for every user instantly. Or, organize all your calls by date, time, and status with just three clicks. An easy to use drag-and-drop interface gives you access to over 20 call attributes when setting up your configuration, giving you over 7 trillion different ways to set up your account. It's quick. And it's easy.
Use Your Existing Storage
RingClone connects to your Microsoft Azure, Amazon S3, DropBox, Google Drive, box.com, OneDrive, or on-premises/SFTP storage, allowing you to use your existing storage solution for archiving.
Set It And Forget It
After you set up your account, RingClone runs in the background. Redundant processes ensure that all calls are archived and channeled through your data routing configuration.